THE HISTORY
The Firefighter Combat Challenge (FCC) is the Olympics of firefighting. Highly athletic firefighters simulate events they do in their profession, but as fast as they can.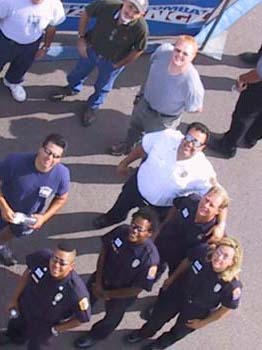 Firejock.com began as a means to document and share Combat Challenge training info with non-competing members of the Colorado Springs Fire Department (CSFD). Draper trained to become a world champion record breaker @ World Challenge XII in Ottawa ON, in 2003.
As the first woman to complete the FCC in 2:03, Draper's reputation and that of the CSFD reached international status. As a result Firejock.com reaches 10,000 visitors per month and Draper has become an international spokesperson for firefighter fitness.
In 1999 Juliet Draper introduced the Colorado Springs Fire Department (CSFD) and Colorado Springs Community to the combat challenge when she brought home the world championship and a gold hubcap. Since then Draper has received international acclaim.
A WINNING BACKGROUND:
A firefighter for almost 14 years, she has been with the CSFD for 8.
While a US Army firefighter she twice won the Ironhorse powerlifting competition to become the strongest female soldier on Ft Carson CO. In 1994, she won both the Women's Heavyweight and Overall titles to become Ms. National Armed Forces. After becoming a member of the CSFD, she twice won World Challenges, both in 1999 and 2003.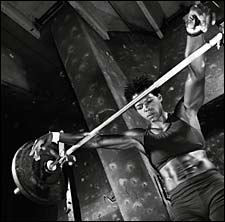 photograph by Mary Ellen Mark
Firejock Sponsorship
Cost: $250 or more
Benefits of Sponsorship

1. Align with a champion who advises firefighters internationally about fitness issues.

2. Align with the health, fitness and safety momentum of the fire service; along with the commitment and discipline it takes to train 600 hours a year and then to deliver at the top for the world championship.

3. Benefit from the exposure of having your company logo at http://www.firejock.com and a link to your company website. Firejock received over 10,000 visitors per month, 2,045,981 hits in 2005.

4. Additionally, you create relationships with present and future leaders of the fire service and the Colorado Springs community.
To Become a Sponsor call or write:
speakto@firejock.com
Pam Jones
PO Box 6187
Colorado Springs, CO 80904
719/964-4036